An Inside Look Into The Big Luxury Home Trend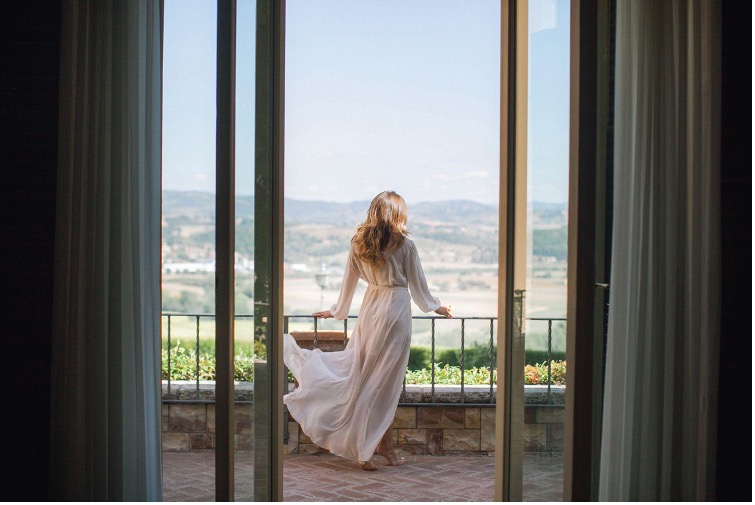 The COVID-19 pandemic has brought on a major change in lifestyle and housing needs, especially for the wealthy who can afford to choose where they want to live. One of the biggest contributing factors to the rise in luxury home sales is the amount of affluent home owners now working from home. This "big luxury home" trend doesn't look like it's ending anytime soon, and property owners are looking for larger homes with ample space for work, live and play, – especially when everyone in the family is at home as well.
Space & Privacy
Another shift in trend that the COVID-19 pandemic has brought is the move from densely populated areas to places where homeowners can have private outdoor space and less crowds. Now with the ability to work remotely, high income earners fled the congested city in search of more space and privacy.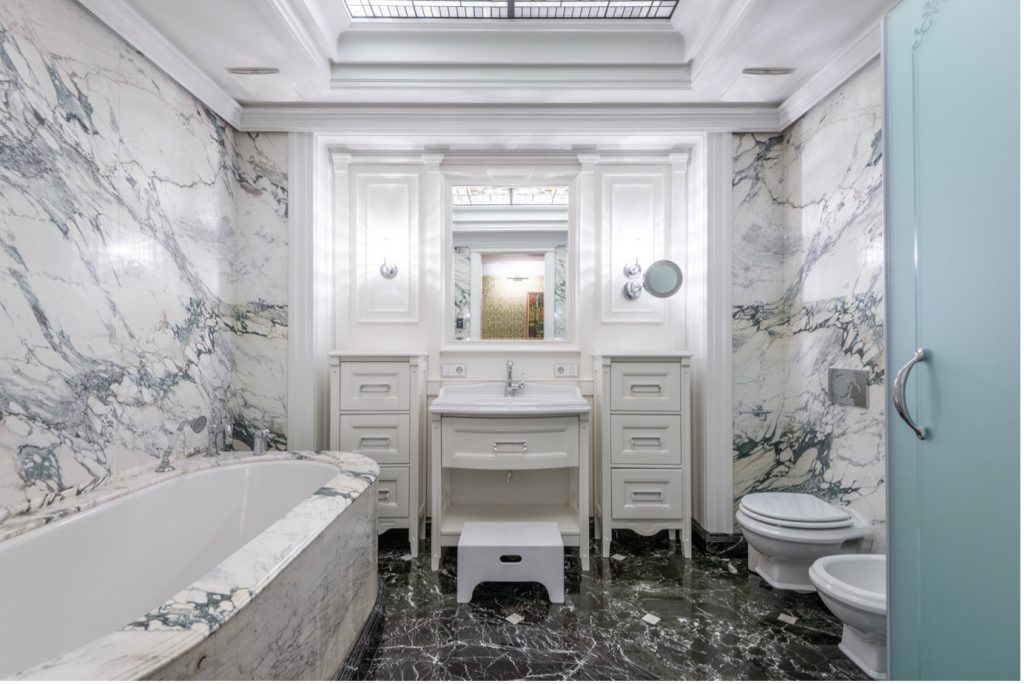 Home Interiors
With the "big luxury home" trend on the rise, home interiors trends are leaning toward open designs and an abundance of light. Flat or gently sloping high ceilings, large expanses of glass, and open communication with large exteriors are also in fashion for large luxury homes. Luxury real estate is synonymous with comfort and well-being, and there is nothing better than natural light in achieving this luxury. Luxury homes nowadays are constructed in a way that sunlight reaches every corner of the property, to take advantage of as many daylight hours as possible. This can be achieved thanks to the use of large glass windows that allow in rays of sunlight and amplifies the large space. Removing walls and hallways is also an option if you wish to maximise flow and movement through the whole house.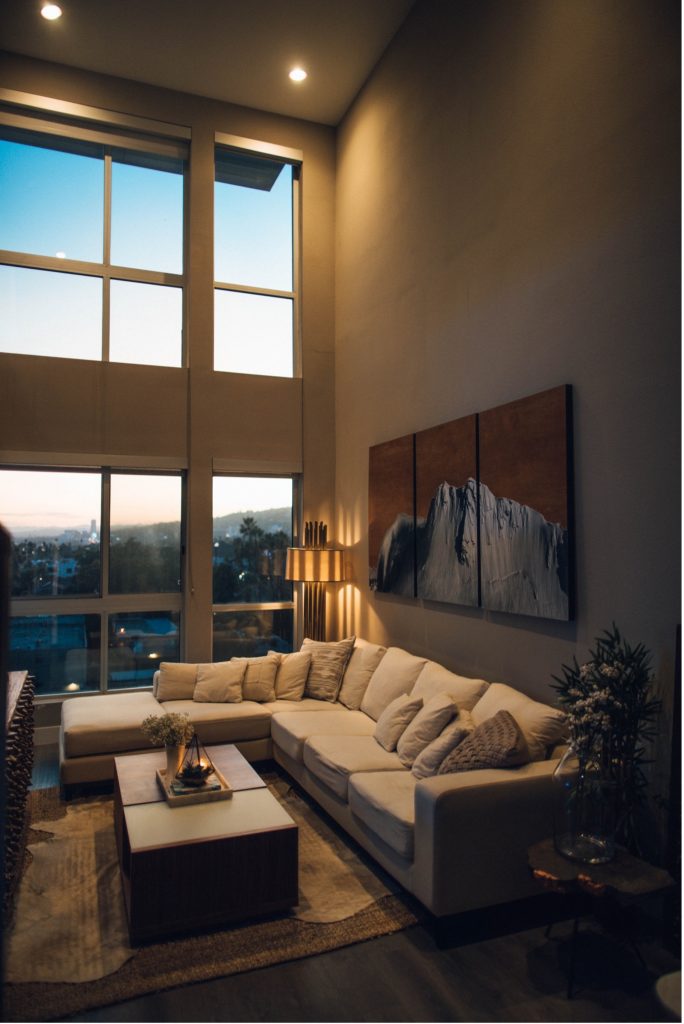 Using glass facades are an option to open up the house and create a communication with the surrounding outside natural landscapes, this allows for the interiors to be bathed in natural sunlight. And in addition to fulfilling an aesthetic function, it fulfils other benefits such as home security, sustainability, and acoustic insulation. Although most modern designs continue to choose wood, cement, and stone as the main building materials, there is now a huge increase in the use of glass in facades. Luxury home owners are choosing to opt for designs based on simple and straight lines, with a contrast in texture in the materials used. The use of glass also allows for the effect of amplifying spaces in luxury homes.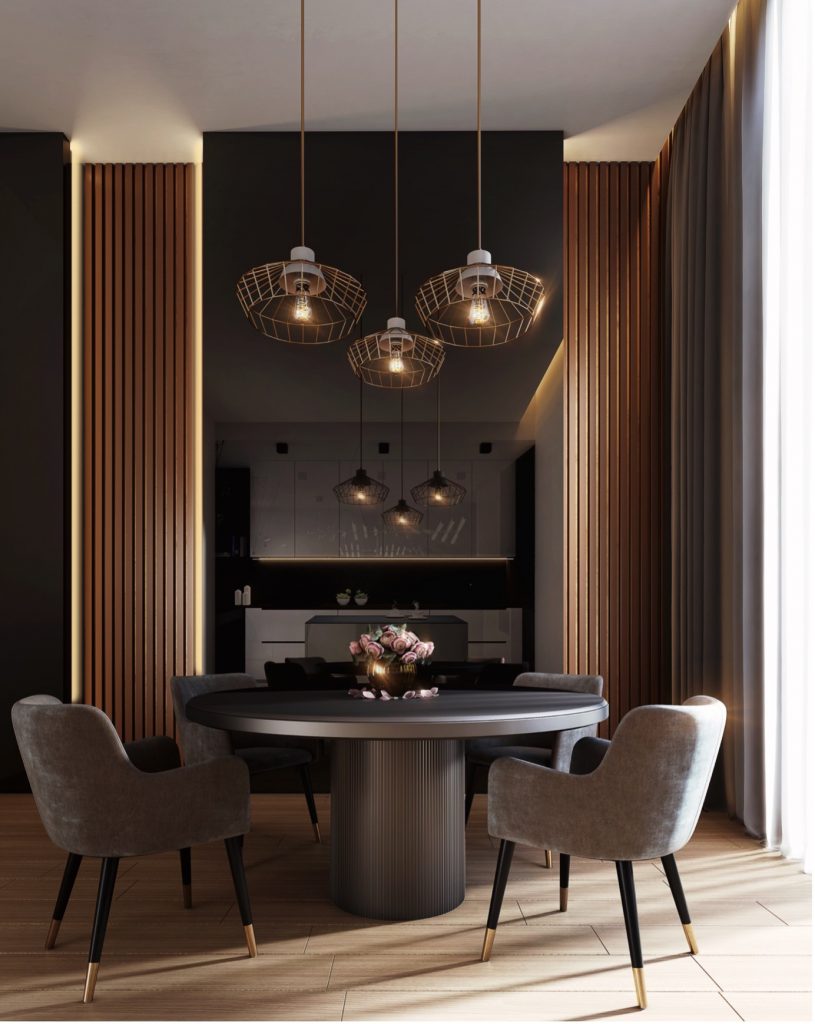 The interior design of large luxury homes are characterised by a lack of ornamentation and more use of minimalist styles, along with simple large furniture with fewer home decorations, giving more importance to the architectural style and details. Contemporary luxury home designs are exemplified by the minimalist and ordered delicate touches, helping to increase the sensation of large space and movement in the home.
Luxury properties with simple interior designs employ the use of compatible materials such as wood or steel, with special emphasis put on rectangular forms and horizontal and vertical lines in the home's designs.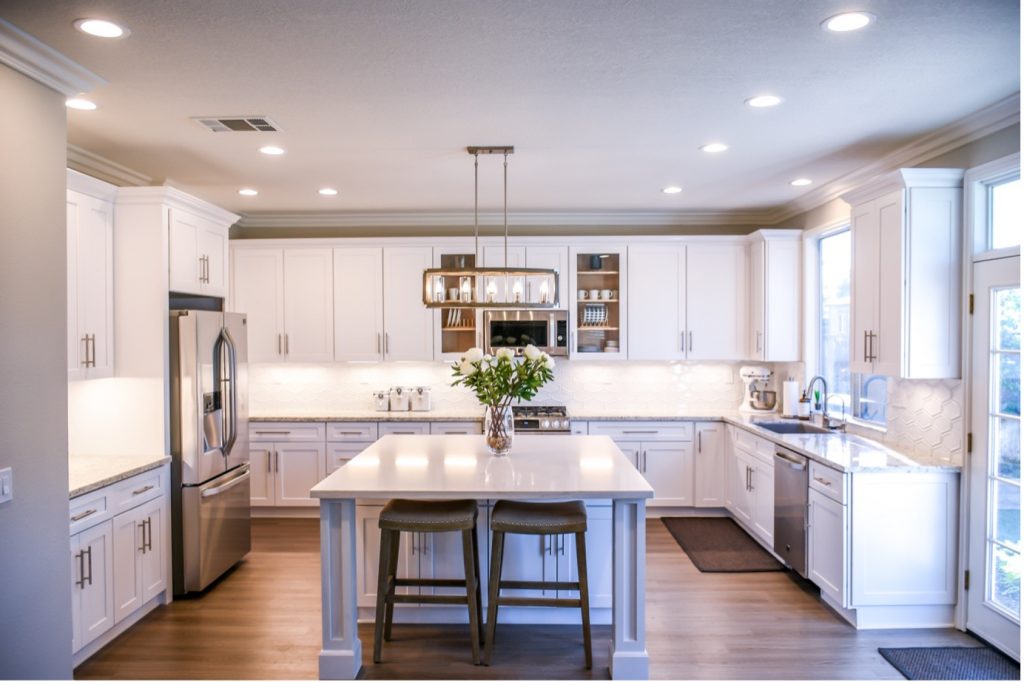 The interior trends for luxury kitchen furnishings have seen a preferences for sharp and hard lines in the kitchen to create a bold and striking aesthetic. In the past this has particularly been seen in kitchens that see less practical utility. However, with the new normal, people are spending so much more time than usual cooking at home, and it seems quite possible that we'll see a shift in this trend for 2022 to a more relaxed and softer look.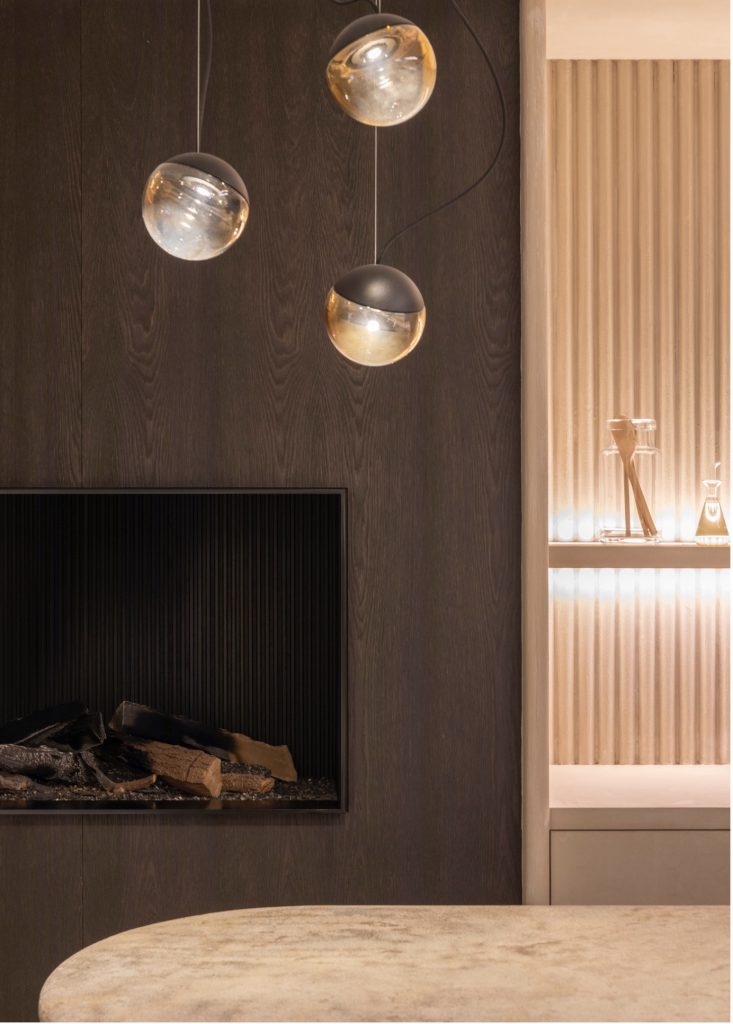 Everyone sees their homes as a place to relax in comfort, and with this trend in mind, the luxury home industry has seen rapid growth in the demand for warm wooden materials. These soft and soothing materials often provide a nice welcoming and comfortable aesthetic for any large space, and this has definitely pushed their appeal in the recent times. Currently, we can't see this trend slowing down any time soon; if anything, chances are that warm wood materials will continue to soar in popularity for large luxury homes.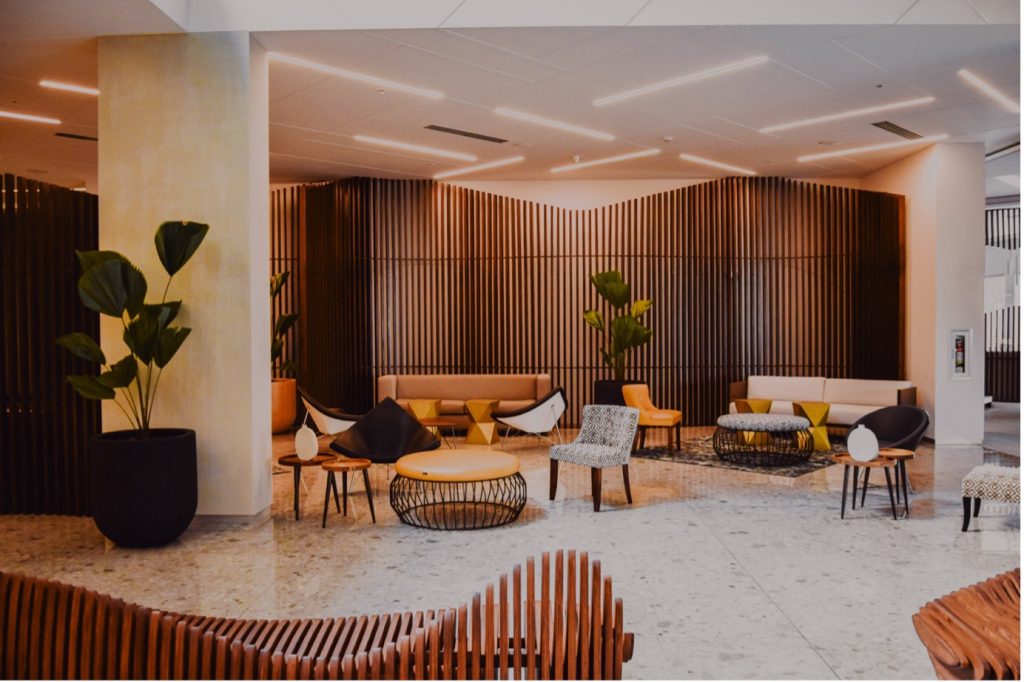 Steel columns are also used in the construction of luxury homes, allowing for a greater sense of space and natural light flowing in from the home exteriors, with the walls having a smoother finish. In most homes the living room, dining area and kitchen usually form part of the same adjoining interior space, giving it a more informal and comfortable feel.
Industry experts believe the "Big Luxury Home" trend will continue through the years, with the pandemic changing how people appreciate and enjoy their lives at home.
Different trends we will see for 2022 may vary throughout the year – so make sure to continue checking back to learn more about the best home trends in Malaysia.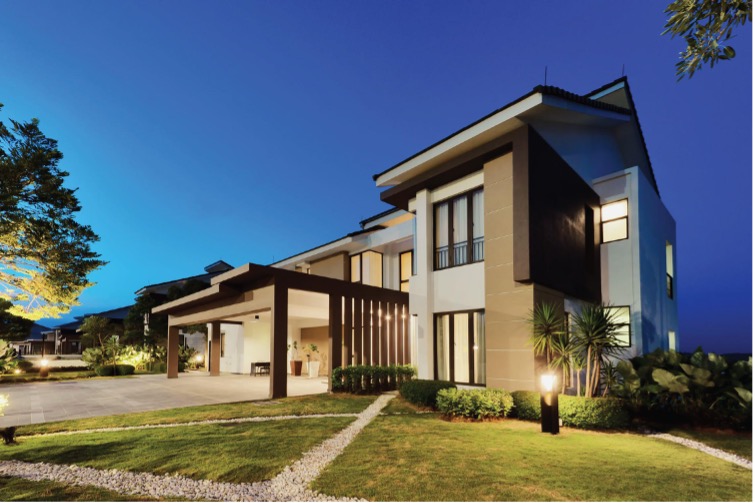 Sebayu Hill Villas
Sebayu Hill Villas at Bandar Seri Putra in Bangi South is setting the trend for big luxury homes in Malaysia. It has easy access to various amenities such as FnB eateries and retail shop-lots, education centres, shopping malls, clinics and much more and it is only 10 minutes drive to CS Supermarket and Lotus's Hyper Market, while Bangi Gateway shopping mall is only about 20 minutes away.
The Bandar Seri Putra township has become a sought-after place for families who want to live away from the bustling and hustling city lifestyle. Sebayu Hill Villas attract affluent buyers who are on the lookout for a unique exclusive luxury lifestyle with its modern architectural designs and large land area. The Bandar Seri Putra township in Bangi South is developed by Bangi Heights Development Sdn Bhd, a subsidiary of United Malayan Land Bhd (UM Land) since 1997.