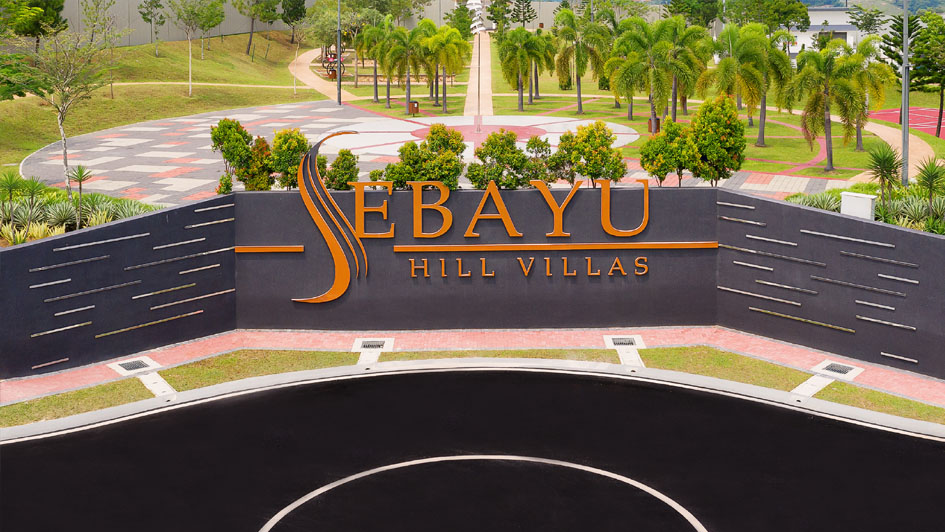 Our Features
The Crown Jewel of Bangi South
When splendour intertwines with nature's effervescence in the urban oasis of Bangi, an
abundantly spacious way of living emerges.
Behold, your dream home– the Sebayu Hill Villas. Elegantly constructed across 32.4 acres of prime
freehold land, marvel at 17 exclusive units catered to suit your sense of style.
These homes, located at Bandar Seri Putra are more than just a fantasy. In fact, Sebayu Hill Villas
are a testament to when imagination turns itself into a reality.
Our Features
Glorious skies for your eyes
Sebayu Hill Villas ensures that you'll be able to experience a panoramic view all throughout the day.
Witness the sun spring when you begin your day, get reflective when it sets, or stargaze and admire
the brightest stars when they come out at night. Let the enthralment of the cosmos dazzle you and
ignite your spirit.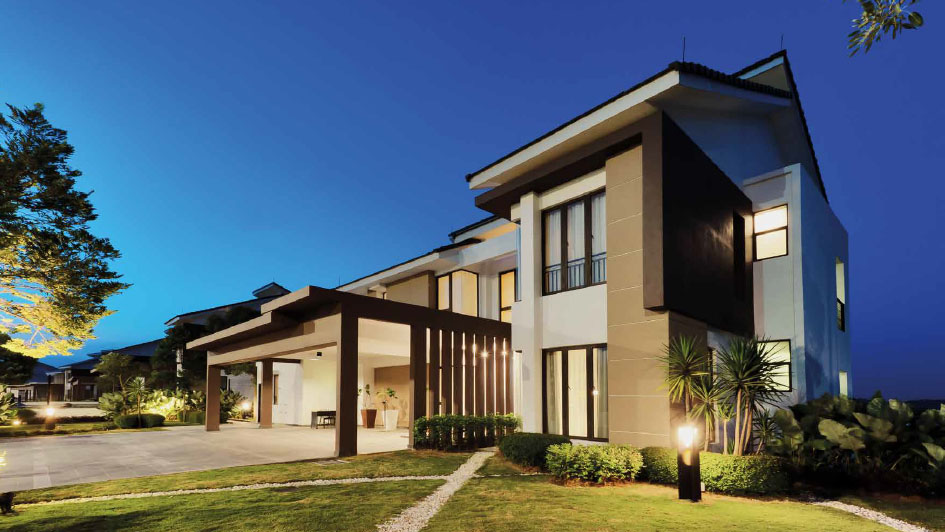 Our Features
Bountiful Space For Your
Bountiful Imagination
Sebayu Hill Villas promise you endless space to do anything you please with your sacred sanctuary.
With this copious amount of space, create a home office, a movie room, a library, and much more.
The indoor spaciousness is also reflected outdoors – where your very own miniature field awaits.
Want to play a few rounds of mini golf, or football with the kids? Call the shots as you please.
Perhaps you'd like to lay with your loved ones on the ripe, green grass in the evenings and stargaze.
If you like get-togethers, the space enables you to host barbecues too. The astonishment of the
Great Outdoors are right here, in your blissful garden.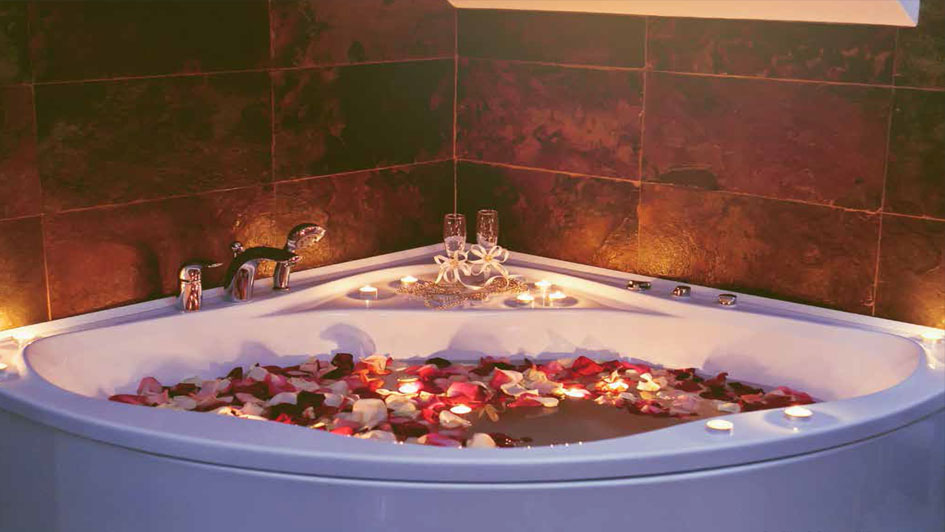 Our Features
Built For
Opulent Living
Bungalow Types
1. Bangsari Villas
With a built-up area of 4,188sf the 2-storey Bansari Villas are situated in a landed compound, with a range of 7,912sf to 9,591sf. With an extraordinary living space, the ability to host fabulous soirées and other wonderful gatherings is all yours.
The family area is big, yet with just the right amount of cozy to ensure that every gathering will be memorable. Have your family members commune at the dining space and bond over meals.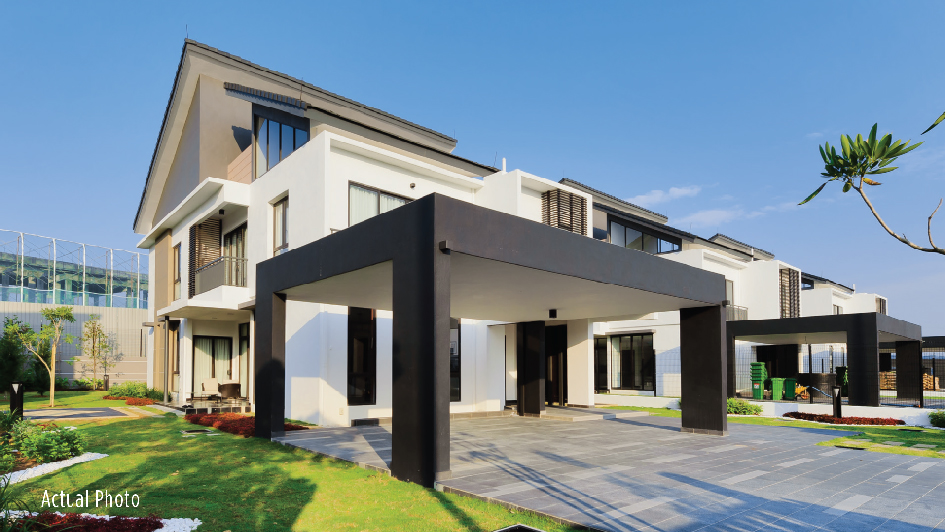 Bungalow Types
2. Marakas Villas
The Marakas Villas are constructed with 4,306sf, and are in a landed compound ranging from 9,967sf to 13,326sf.
The Villas set forth a commodious living room area, allowing for relaxed occasions where everyone is free to chill out. The dry kitchen is perfect to be used as a serving station for guests, or if you'd like to fix yourself a quick bite.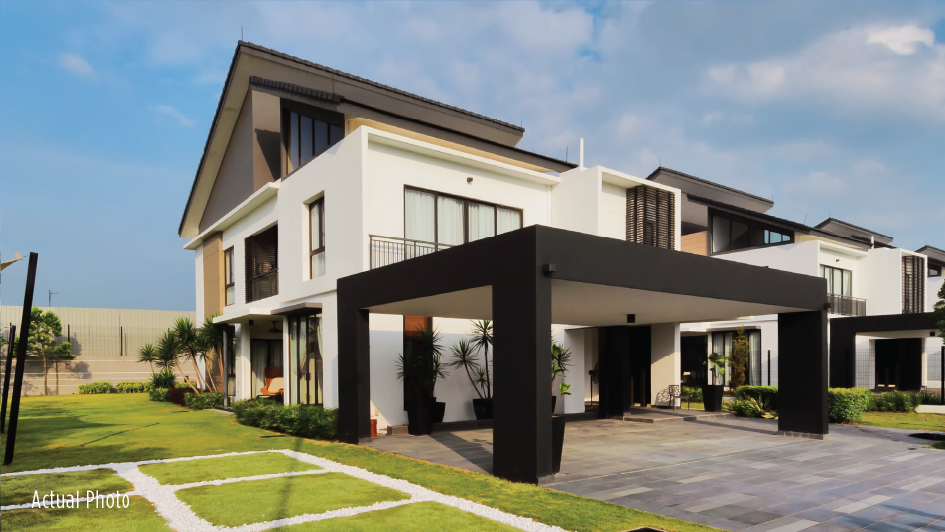 Bungalow Types
3. Sitar Villas
This one of a kind Luxury Villa is a visual treat, exquisite from head-to-toe. This 2-Storey beauty spans a built-up area of 5,583sf also in a landed compound up to 15,468sf.
This gorgeous home features a customised Viewing Deck, which would be an ideal for you to sip your morning coffee whilst witnessing the Sun's daily ascension.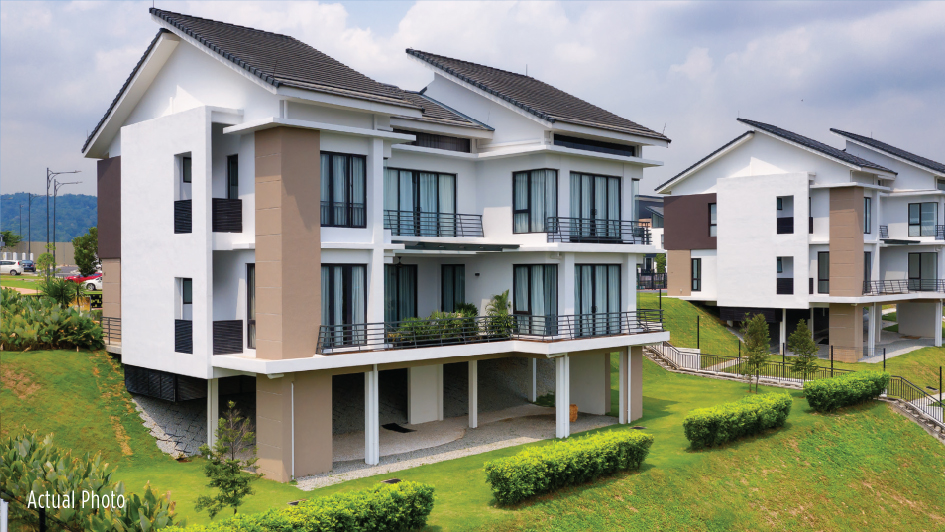 Bungalow Types
4. Rebana Villas
The 2-storey Rebana Villas boast a 6,413sf built-up area, in a landed compound spanning from 16,437sf to 19,461sf making it the largest of all the Sebayu Hill Villas.
The exterior of the Rebana Villa showcases a flight of stairs that cascades into a large private garden space, for you to meditate in the company of Mother Nature while marvelling at the abundance of green growing life.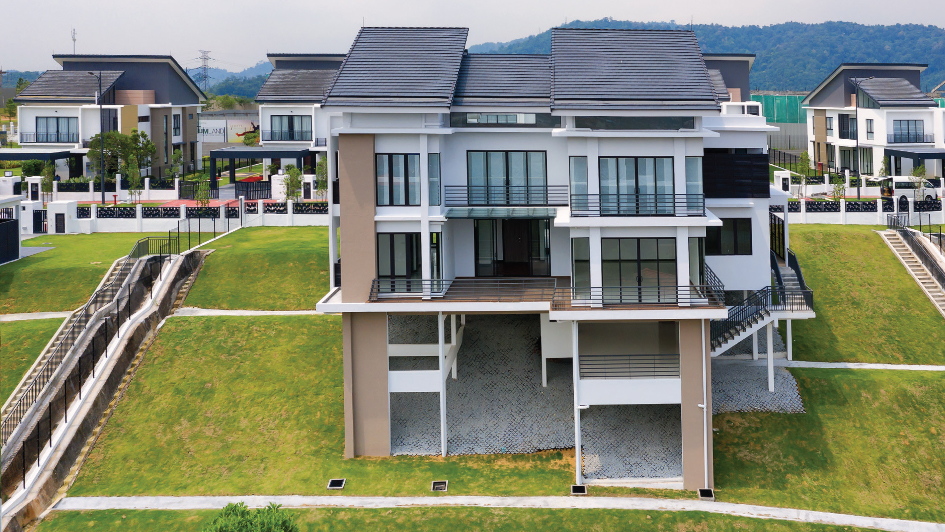 Bungalows Floorplan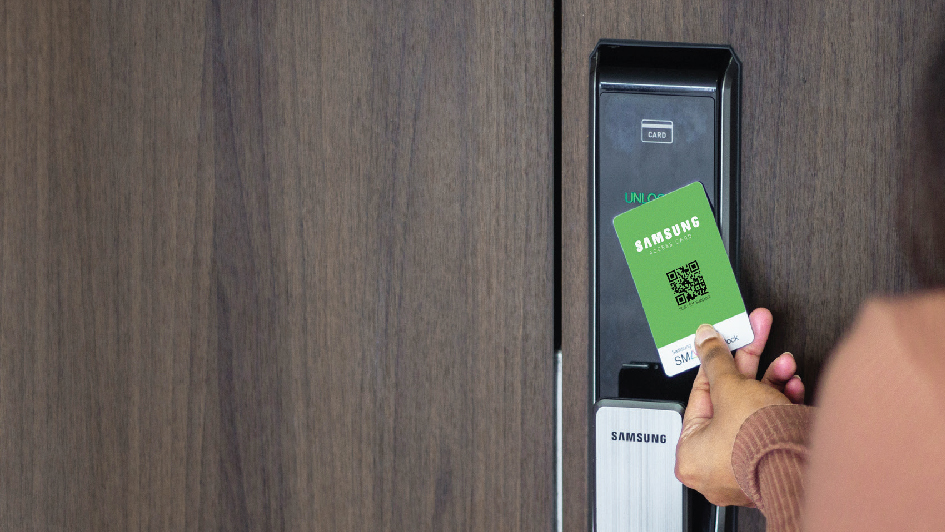 Our Features
Reside Futuristically with SAMSUNG
As Sebayu Hill Villas are the epitome of luxury, it's imperative that our superior units are equipped with pioneering technology. Sebayu Hill Villas are embedded with Samsung's SMART HOME System. Control the air conditioner simply from your smartphone, in addition to a sound-inclusive surveillance system so you can keep tabs on all in-house activity on the go. Our units also have a high-speed broadband for your digital needs.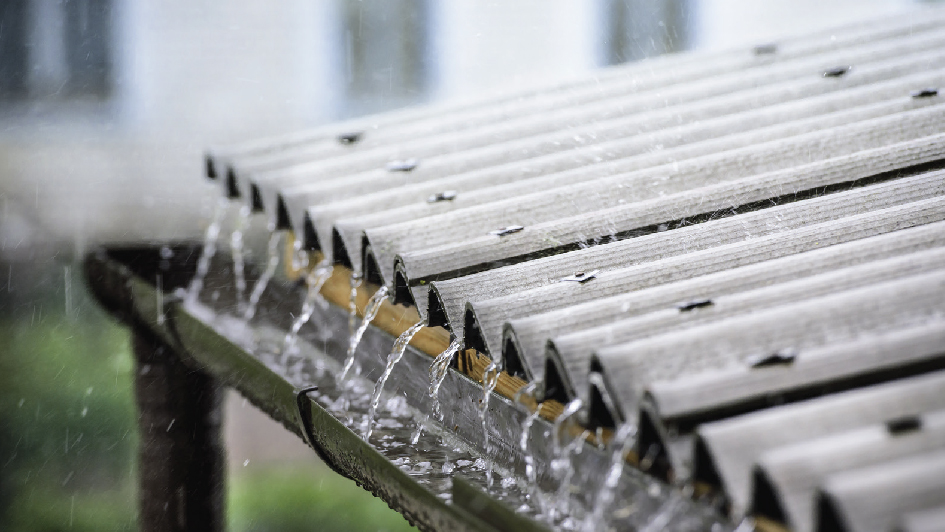 Our Features
Reign in
Your Rightful Space
Sebayu Hill Villas are immaculately designed for you to live your best life. The units are built with tall lofty windows so there's plenty of natural light that will leave you sun-kissed all day, complete with excellent ventilation, as our villas are constructed to promote smooth airflow. Our homes are also embedded with a rainwater harvesting system so you can utilise water right from the clouds, while saving costs.
Come home to a magnificent foyer and be greeted by a stunning grand leaf door.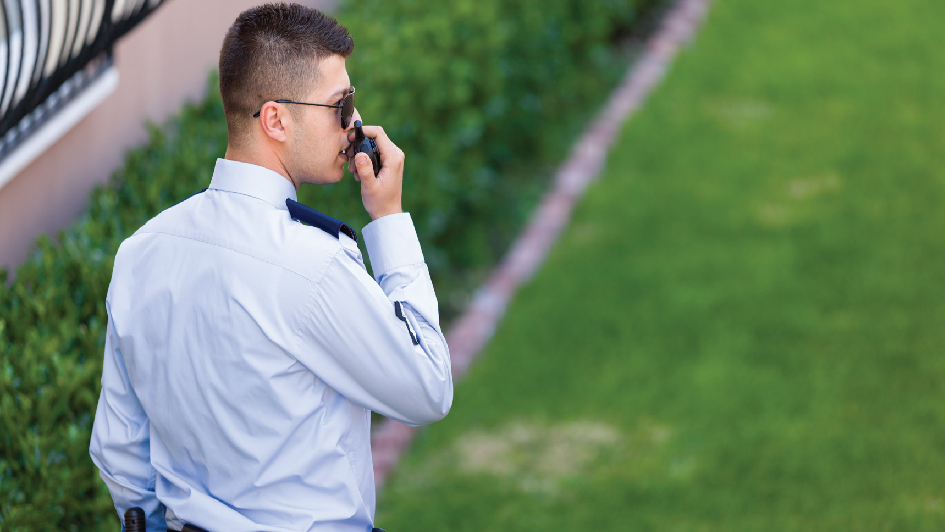 Our Features
Security Of The Highest Caliber
Your safety needs are put to the forefront with Sebayu Hill Villas. With 3 tiers of security that extensively looks out for you round the clock, you'll need not fret should you choose to stroll around the neighborhood. There is a Central Park with a playground just for the little ones, as well as 2 wellness parks. Be nourished by the crisp hilltop breeze.
Our Features
Life Energy
Encircles You Abundantly
Beauty is found in your home, as well as around it. Take a stroll around the lush neighborhood, and relish in the greenscapes that
nature has to offer, with Sebayu Hill Villas' very own recreational grounds – the Hilltop Parks.
Workout and improve your health when you stop by the Central park while the kids make precious childhood memories at the
children's playground. If exercise isn't your cup of tea, soothe your mind doing some yoga or tai chi at one of two nearby wellness parks. Let the breathtaking outdoors thrill your senses.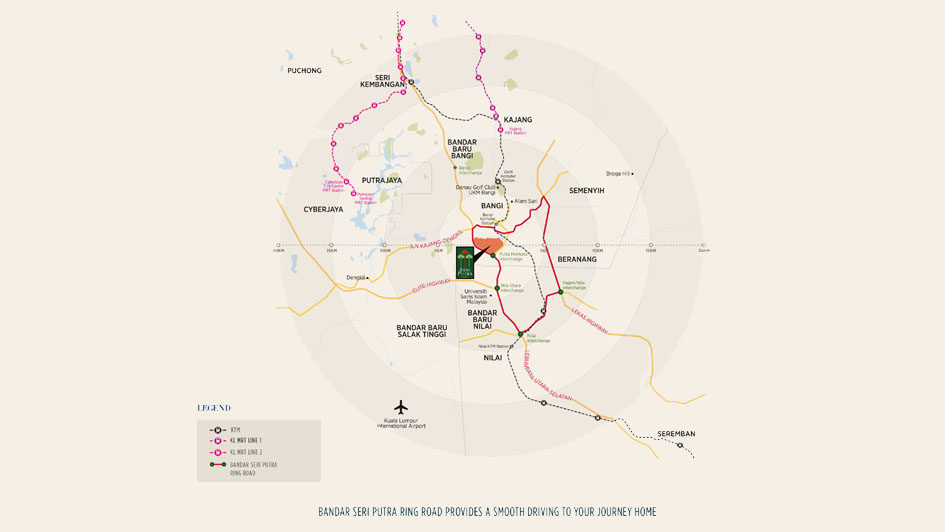 Our Features
Connected,
By Just The Right Amount
Sebayu Hill Villas, the jewel of Bandar Seri Putra is conveniently linked to Kuala Lumpur, yet safe from all the buzz of the concrete jungle. Strategically located
between KLIA and Putrajaya, it is within close range to Nilai by 5km and 12km from Bandar Baru Bangi. You are never too far away from towns of excitement.
The dedicated Putra Mahkota Interchange EXIT 213 from the PLUS North – South Highway provides direct access to Bandar Seri Putra and Sebayu Hill Villas.
Additionally, Bandar Seri Putra is also within close proximity to Bandar Baru Bangi's central educational institutions namely UKM, KUIS and UNITEN.
Contact Us