About Bandar Seri Putra In Bangi South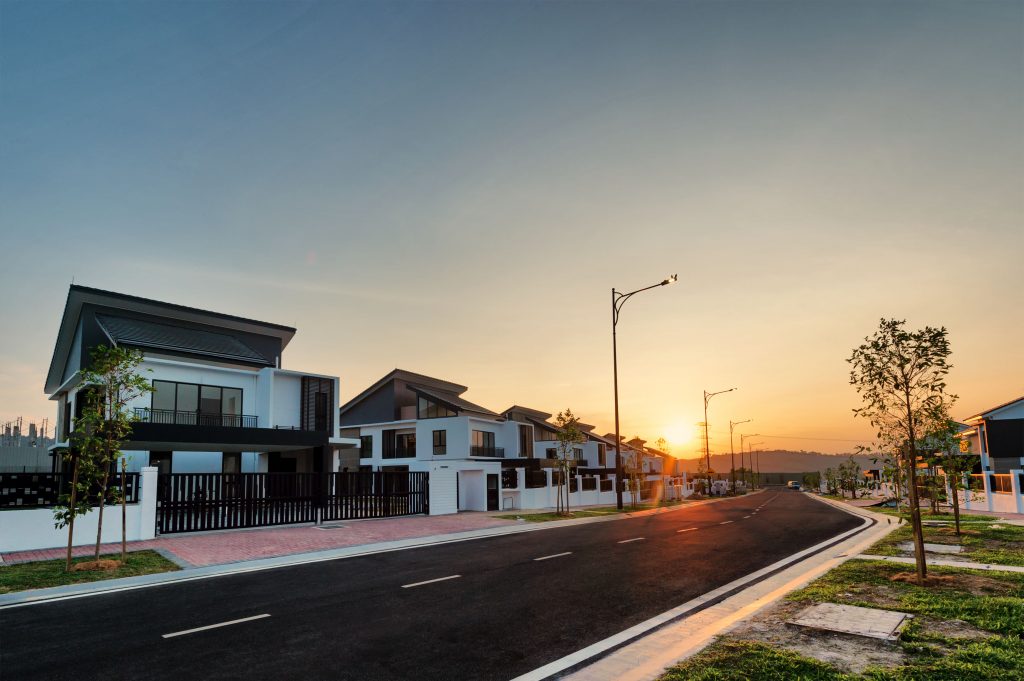 Overview
Everyone is talking about Bangi South, and how it is becoming a popular destination to live and bring up their families. Bangi South is roughly situated between the towns of Bandar Baru Bangi, Selangor, and Nilai, Negeri Sembilan. The area used to be surrounded by palm oil estates, most of which have been converted to townships over the last 20 years.
In the heart of Bangi South is Bandar Seri Putra, which is a high demand exclusive residential neighbourhood. Being strategically located, it is one of the preferred townships and ideal location for many new home buyers.
Located nearby Bandar Seri Putra are developments such as Bukit Mahkota, Bandar Puteri, Bangi Avenue and Impian Putra, of which have an approximate population that exceeds 60,000, when taken as a whole. This popular location is a first choice among many upper-middle class Malaysians.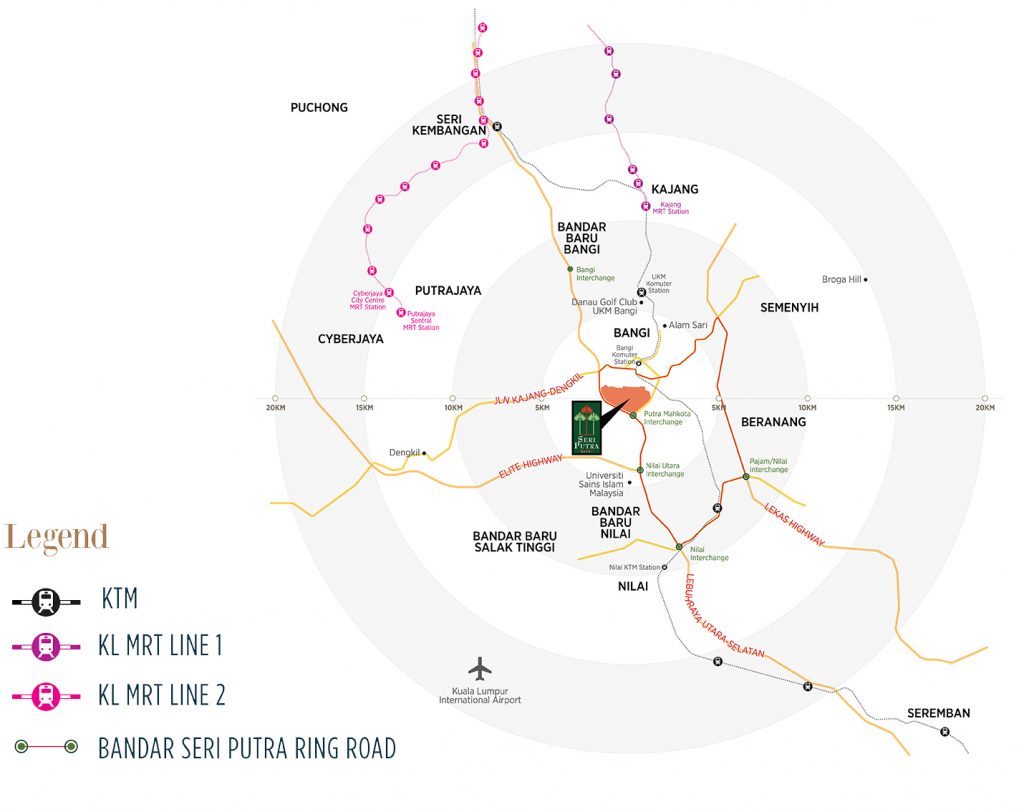 Accessibility and Transportation
Bandar Seri Putra is a sought-after place for families because it has easy access to Kuala Lumpur and is far enough away from the hustle of city life. Bandar Seri Putra is 37km from KLCC, 35km from KLIA and 30km from Putrajaya. Nilai is a mere 5km away and Bandar Baru Bangi is 12km away. Both towns nearby Bandar Seri Putra offer myriad conveniences via the PLUS Highway. Bandar Seri Putra is a township within the Hulu Langat district with direct access to all major highways in the Klang Valley:

• North-South Highway, directly accessible via Exit 213 Putra Mahkota and only 2 minutes away
• Kajang-Seremban (LEKAS) Highway – 8 km
• North-South Expressway Central Link (Elite Highway) – 6 km
• Kajang Dispersal Link Expressway (Silk Highway) – 18 km
• South Klang Valley Expressway (SKVE Highway) – 18 km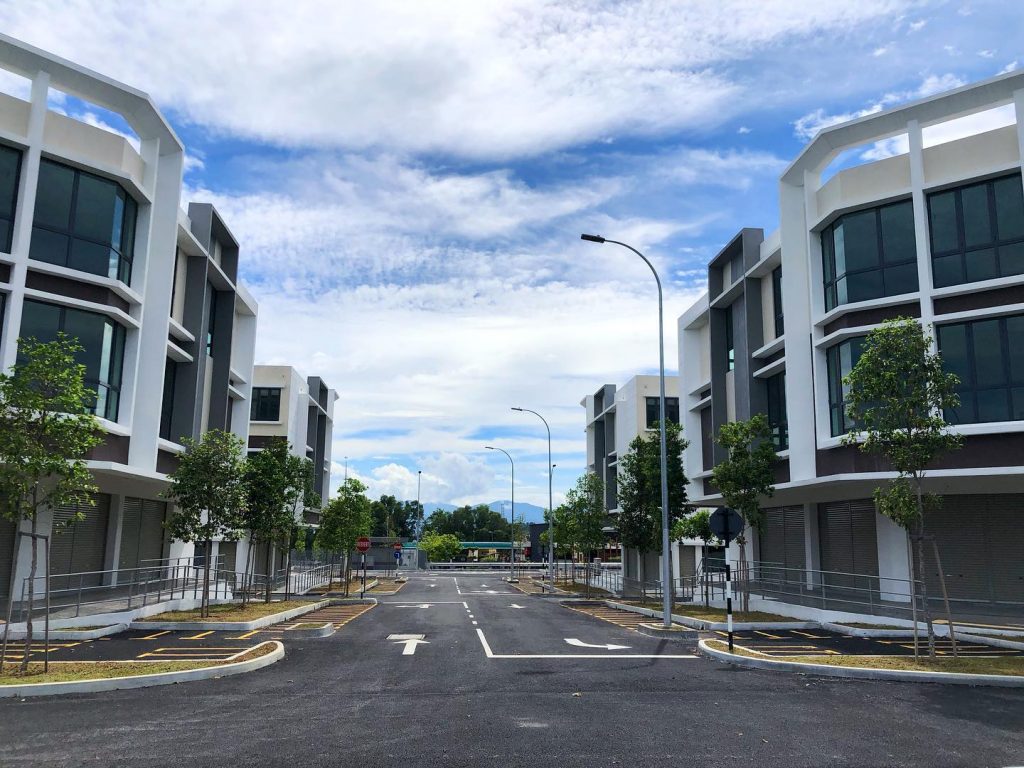 Amenities and Facilities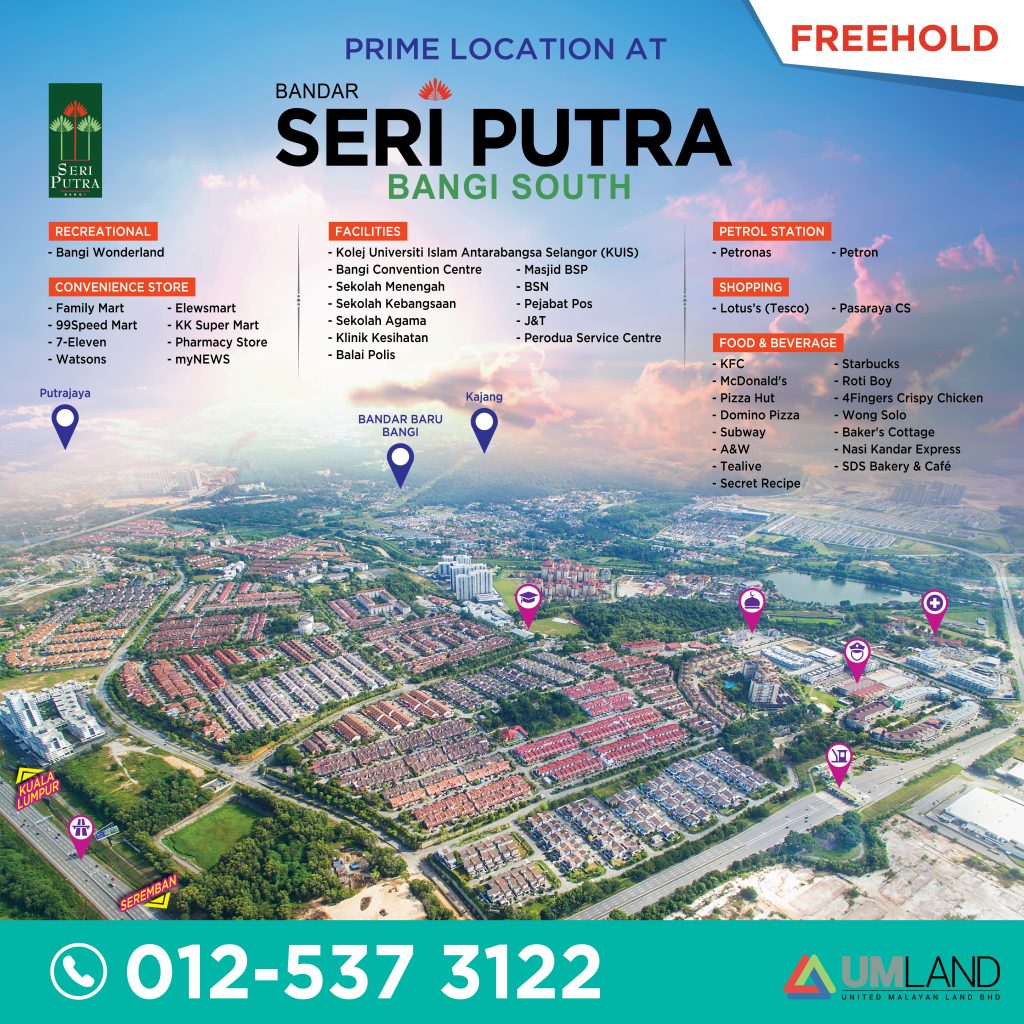 Bandar Seri Putra is a sprawling township known for its exclusivity and uniqueness. Apart from the usual FnB eateries and retail shop-lots, this self-contained township also has its own government regional health centre (Pusat Kesihatan). The Selangor International Islamic University College is also located in Bandar Seri Putra, and is well known for hosting primarily Islamic events and activities. Due to its excellent highway connectivity, Bangi South is the preferred choice for many airline employees who travel to KLIA airport via ELITE Highway. Bangi South where Bandar Seri Putra is located, is seeing a resurgence in interests from people as air travel is slowly being opened after the Covid-19 lockdowns.
People who live in Bandar Seri Putra also have close and easy access to family recreational activities at Bangi Wonderland, and for grocery shopping have a selection of supermarkets including Lotus Hyper Market, and CS Supermarket. There are also many convenient stores located in Bandar Seri Putra including: Family Mart, 7-Eleven, 99-speedmart, KK Mart, and many more. Bandar Seri Putra is also the home for many essential facilities including a bank, primary & secondary & religious schools, clinics, a police station, vehicle service centres, and postal & delivery centres.
Bandar Seri Putra is also nearby Bandar Baru Bangi, which is situated to the north of the original Bangi town and popularily known as Knowledge City. Bandar Baru Bangi is known for its many education centres such as University Tenaga Nasional (UNITEN), Kuala Lumpur Infrastructure University (KLIU) and University Kebangsaan Malaysia (UKM), and a long list of primary and secondary schools that amounts to more than 20 such education centres. It is also home of industrial/manufacturing big names such as Sony, Denso, Hitachi, and government agencies – Malaysian Palm Oil Board (MPOB) and Malaysia Nuclear Agency.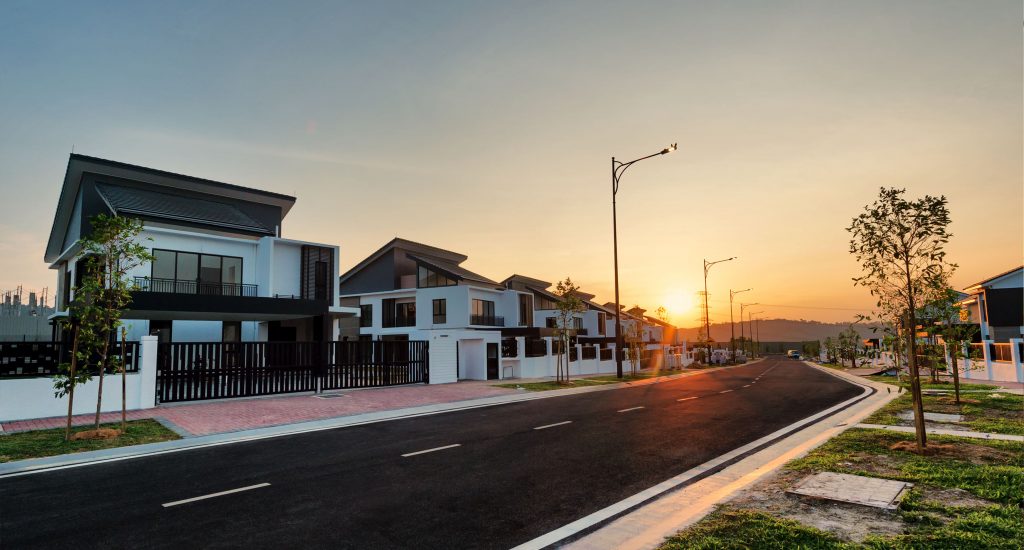 Property Development
With the year 2021 being the year of ultra-low interest rates, many buyers are returning to the property market to capitalize on the rare opportunity to buy their dream homes. As the economy starts to recover, many prospective property buyers are on the hunt for exclusive houses for sale in towns like Bandar Seri Putra that offers peaceful and luxurious living, while still staying close to the city centre.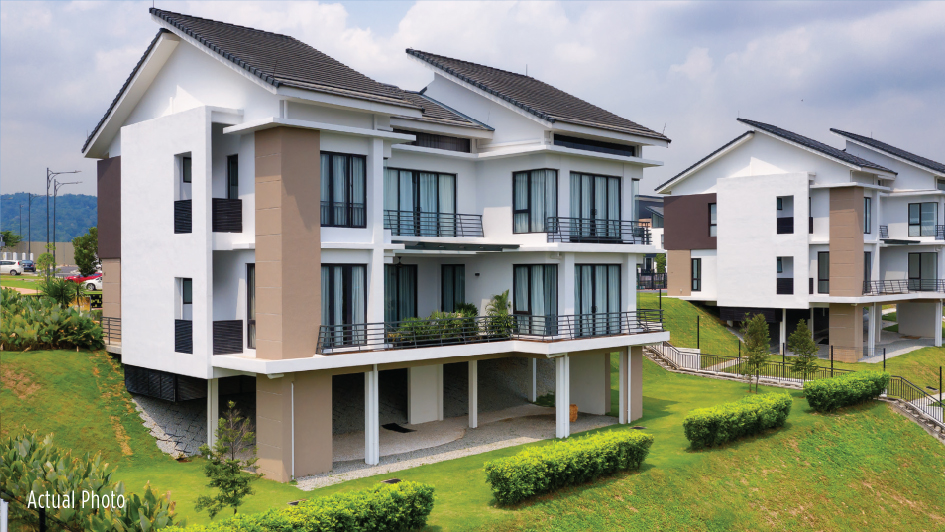 Sebayu Hill Villas in Bandar Seri Putra is an exclusive luxury development that is ideal for those looking for a spacious home in a self-contained township, who want to enjoy modern conveniences and natural surroundings, all within an hour's drive of Kuala Lumpur. The big land sizes are also perfect for outdoor activities, be it mini golf or football with the kids or barbecue nights. Hilltop living is sure to impress with panoramic views.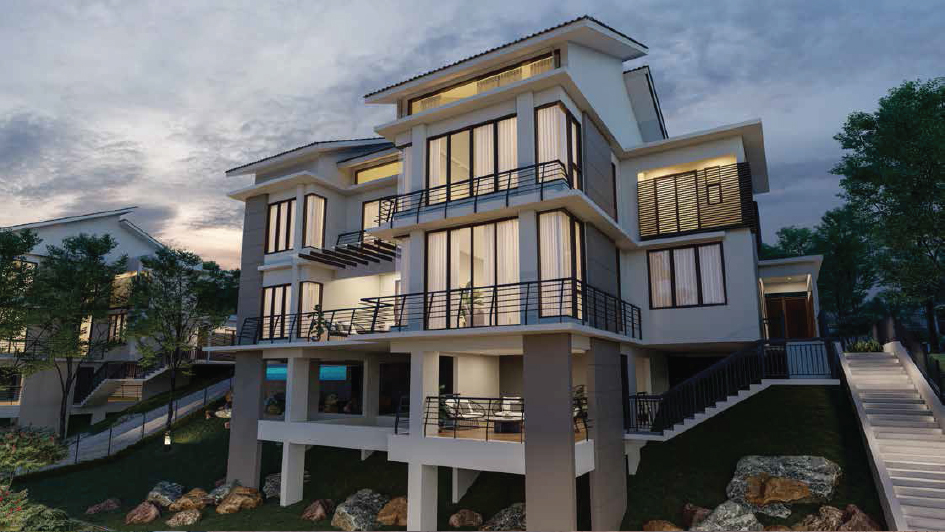 The freehold, individually titled villas come in four types. The Super Villas, Sitar and Rebana, are built on the slope of the hill and offer lot sizes from 14,747 to 19,461 sq ft with built-ups ranging from 5,583 to 6,413 sq ft. The luxury development's Majestic Villas, Bansari and Marakas, are built on levelled hilltop lots that range in size from 7,912 to 13,326 sq ft with built-ups from 4,188 to 4,306 sq ft.
Sebayu Hill Villas is developed by Bangi Heights Development Sdn Bhd, a subsidiary of UM Land Bhd. Neighbouring townships are Bukit Mahkota, Taman Impian Putra, the new township of Bandar Puteri Bangi and the Nilai Industrial Park on the neighbouring state of Negeri Sembilan.